Well this is
becoming
a pattern
isn't
it ? I know I have left you guys for a while now and honestly I'm not even sure where the time went... I can't believe we are only a couple days away from 2014!
I know I said I wouldn't buy
anything
much in December in my November post but I honestly couldn't resist the deals. Everything I bought this month was on major sale and with being at the mall
constantly
hunting down the perfect gifts for everyone I found myself shopping for myself more and more. In addition to all that I scored big during Boxing Day and really couldn't say no to anything.
Cause it's: Work hard, shop harder. Right ?
1. JCREW -
Gingham
Dress Shirt (sold out)
Originally 59.50, bought for $10.99
this shirt isn't typically my style, but at $10.99 I couldn't say no, plus i always wanted to try that collared shirt under sweater trend.
2
. JCREW -
Buffalo Check Plaid Wool Peacoat Jacket Red
(sold out)
Originally $400, bought for $100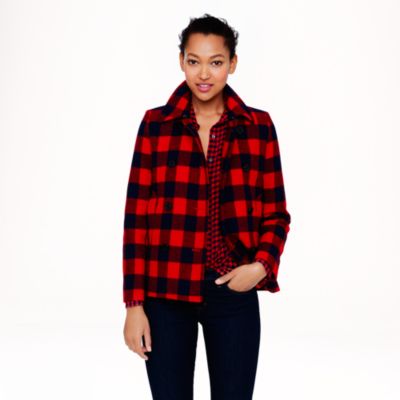 I LOVE THIS. Again its a bit on the bolder side but there is just something about a statement coat that I absolutely adore.
Originally $44.50, bought for $15
If you can find this, buy it. It looks super cute on and is one of the comfiest sweatshirts I own.
Originally $39.50, bought for $13
While you're at Aerie/American Eagle buy this too. If traditional peplums look weird on you like they do on me give this shirt a chance, I love the fit and it is the softest thing.
Originally
$59.95, bought for $15.99
I ruined my other mint cardigan so this was a must.
6. GAP - Navy Knit Dress (sold out)
Originally $79.95, bought for $23.99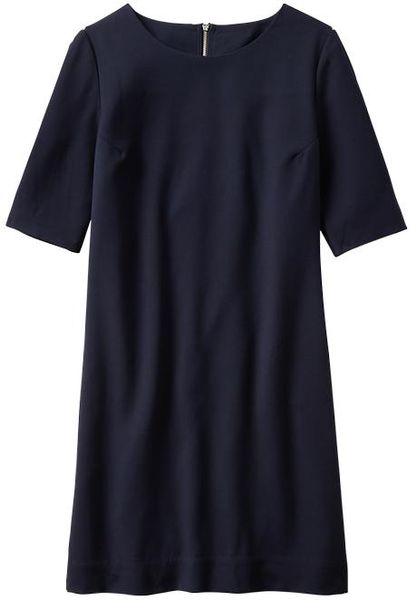 I can never say no to a well made inexpensive dress, this one is great for work and super cute with a belt.
Originally $64.95, bought for $16.49
These are super comfy and make your butt look great !
Originally
59.95, bought for $17.99
I love sparkly things.
9. GAP - Navy Glitter Loafers (sold out online)
Originally 39.95, bought for $9.98
Again, I love sparkly things
10. Banana Republic - Zig-Zag Open Cardigan
Originally $185, bought for $49.98
I bought this solely based on an outfit I saw one of the sales girls were wearing, she looked amazing in it and when I asked if was in store she brought me to the last one in my size, so I took it as fate.
The next day, I duped her exact outfit. Needless to say I love this sweater.
15
. Dynamic - Mint Blazer (in outlets)
Originally 42.50, bought for $15
I know this is completely inappropriate for the season but I couldn't help myself. If you can't already tell my
favourite
colour is mint and I have been looking for it in blazer form for the longest time.
16. Winners - BLISS Rubberizing Mask x2 (in stores)
Originally
$38, bought for $14.99
Bought it, tried it, went back for seconds.
Its funny cause some of the exact same masks were priced at $16.99 and only a couple were priced at $14.99 so naturally I went for the cheaper ones.
17. Marshall's - ST. Tropez Tanning
St. Tropez - Self Tan Bronzing Mousse
Originally $38, bought for $19.99
I've heard great things about this product and I always wanted to try it, so I thought why not for half the price.
won for $5.99
I bided on this necklaces not thinking I would win, but now seeing it in person now I'm so glad I did. I can really tell this will be a new favourite.
So that's everything Beauty and Fashion related for December, hopefully next month post won't be so large.
CHEERS,
jennifer :)